Once Upon A Time…
...there was a headstrong fairy princess and a frog with an axe.
But that's another story.
My name is Dawn Metcalf and I write dark, quirky and sometimes humorous speculative fiction. My debut novel, LUMINOUS, is a YA paranormal fantasy about a Latina-American superheroine who can change her skin. The Twixt series, including INDELIBLE, INVISIBLE, INSIDIOUS and INVINCIBLE is just your average fairy tale about a guy and a girl, a deadly mistake, a number of sharp, pointy objects and a plot to end the Age of Mankind.
Want to know more? Go here.
Subscribe / Follow
Facebook
GoodReads
The Work-In-Progress…In GIFs!
Imagine something like this:
plus this:
and this: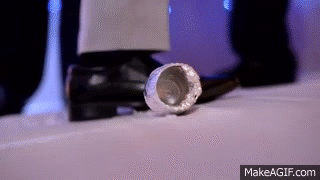 Done! Nickname: #MagicallyJewishVeronicaMars
Inspiration of the Week: Home Sweet Home
Having been gone for 10 days of various sundry shenanigans and errands, camping, camps, beaches, hotels, motels, hikes, bikes, cars and eateries, I'm glad to be home.