I get a lot of questions about what inspires certain characters, if I keep photos of famous people or friends and family in my head and I always say "No" because 1) it's true, and 2) I don't realize what may have gone into the making of a character until it's been years later and then it hits me when I run into an old reference, an old photograph or some other beloved character I remember from way back when. Such is the case for Filly.
Filly was a melding of the traditional Valkyries and Peter Jackson's Éowyn of the Riders of Rohan (Lord of the Rings) but she was something wholly and uniquely *herself* with headstrong moxie and brash good humor, a balance I really loved, which suddenly reappeared going through graphic novel goodness of the Girl Genius by Phil Foglio variety: Zeetha, Daughter of Chump, Warrior Princess of Skifvander!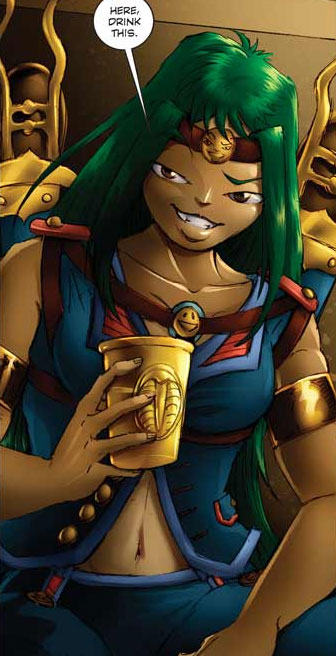 Yeah, I'll admit, there's a lot of similarity here to love. Except the green hair.
And, yeah, I admitted that after watching Agents of S.H.I.E.L.D., if anyone could play Filly, I bet Adrianne Palicki would rock it.